The New Left and the 1960s
---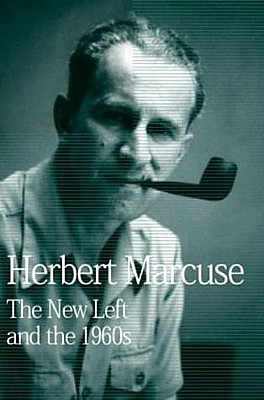 Douglas Kellner (ed), Herbert Marcuse's Collected Papers, Volume 3: The New Left and the 1960s (Routledge, 2004), 224 pages
From the publisher's website:
"The New Left and the 1960s is the third volume of Herbert Marcuse's collected papers. In 1964, Marcuse qublished a major study of advanced industrial society, One Dimensional Man, which was an important influence on the young radicals who formed the New Left. Marcuse embodied many of the defining political impulses of the New Left in his thought and politics - hence a younger generation of political activists looked up to him for theoretical and political guidance. The new material collected in this volume provides a rich and deep grasp of the era and the role of Marcuse in the theoretical and political dramas of the day.
This volume contains articles, letters, talks an interviews including: "On the New Left," a transcription of the 1968 talk at The Guardian newpaper's 20th anniversary; "Reflections on the French Revolution" which contains comments on the 1968 French student and worker uprising; "Liberation from the Affluent Society" which presents Marcuse's contribution to the 1967 "Dialectics of Liberations" conference; and "USA: Questions of Organization and the Revolutionary Subject", a conversation between Marcuse and the German writer Hans Magnus Enzenburger, published here in English for the first time.
Edited by Douglas Kellner, this volume will be of interest to all those previously unfamiliar with Herbert Marcuse, generally acknowledged as a major figure in the intellectual and social mileux of the 1960s and 1970s, as well as to specialists who will here have access to previously disparate papers."
review: Russell Jacoby, "Men in Dark Times," Nation, Feb 7, 2005 (archive copy with responses by Kellner and P. Marcuse)
This is the third volume in a series of six.