Russell Jacoby Bio
---
Jacoby, Russell (b. 1949)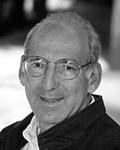 , professor of history and education at UCLA (UCLA webpage).
On Oct. 29, 2004, Jacoby wrote the following in an e-mail to Harold Marcuse:
"I just stumbled upon your HM site. Wow. Very impressive. You know for what it is worth, I consider myself a student of HM (although I did not study with him.) He wrote a blurb to my first book ("Social Amnesia"), etc., etc."
"Marcuse and the New Academics: A Note on Style," Telos no. 8 (Summer 1971)
Books:

Social Amnesia: A Critique of Contemporary Psychology (Beacon Press, 1975; Transaction, 1997)($25 at amazon)
The Last Intellectuals: American Culture in the Age of Academe (1987, 2000)($14 at amazon)
Picture Imperfect: Utopian Thought for an Anti-Utopian Age (Columbia University Press, 2005). ($25 at amazon)
several other works listed on his UCLA page.

January 2005 review of Herbert's Collected Papers, vol. 3, published in The Nation
In January 2013 Kurt Jacobsen of Cold Chicago Productions completed a 55 minute documentary about Russell Jacoby (see ScholarActivists entry), which is available on the "Humanity Explored" online film festival website. It is viewable at: www.cultureunplugged.com/documentary/.../Velvet-Prisons--Russell-Jacoby-on-American-Academia.