2005 Announcements (back to top)
January 1, 2005: I've begun a massive restructuring of this site, starting by breaking down this formerly huge homepage into several major subpages: Publications Page, Book About Page, Courses Page, Scholars and Activists Page, Links Page.

The Publications Page is the backbone of the materials on this site. It links to full text versions of several of Herbert's best-known writings (One Dimensional Man, Repressive Tolerance), and provides links and information about many others.
It will take a while before I find the time to bring the formatting and links up to date. Please excuse the "under construction" look to some of the pages, and the broken links.

Jan. 2005: Upcoming events and conferences: Panel "Marcuse and Education" at the AERA conference in April (Douglas Kellner, "Marcuse's Challenge to Education," Friday, Apr 15 - 2:15pm - 3:45pm, abstracts); also a conference in May 2005 in Brazil.
January 25, 2005: On November 3-6, 2005 there will be a conference entitled "Reading Herbert Marcuse's Eros and Civilization after 50 Years." It will be held at St. Joseph's University in Philadelphia PA. If you are interested in participating, contact Dr. Arnold Farr
<[email protected]>. [see March 1, 2005 update]
1/25/05: recent article about Herbert's June 1969 lecture tour in Italy added to News page: Diego Giachetti, "Giugno 1969: I 'Caldi' Giorni Italiani di Herbert Marcuse," Il Protagora, n. 4, luglio-dicembre 2004
Jan. 31, 2005 : Russell Jacoby's Nation review of vol. 3 of Herbert's papers, with brief responses by Douglas Kellner and Peter Marcuse, added.
Feb. 18-20, 2005: massive updates to the Publications and Books About pages; as well as Wikipedia entry
March 1, 2005: 50th Anniversary Eros and Civilization conference, Nov. 3-6, 2005 in Philadelphia.
The Philosophy Department at Saint Joseph's University in Philadelphia invites paper submissions to a conference devoted to the fiftieth anniversary of the publication of Herbert Marcuse's Eros and Civilization. Papers are welcome on a wide range of topics: explication of Marcuse's project in Eros and Civilization; its place in his social philosophy; the influence of Marcuse's work in the past fifty years; its place in a critical theory of society; the importance of Eros and Civilization for fields such as psychology, aesthetics, and political philosophy; and prospects for a renewal of Marcuse's approach to social philosophy.
See the conference website with call for papers, registration form, and contact information.
For more information on Eros & Civ, including a list of reviews, see the Publications page.
March 8, 2005: The pages that were not available since March 3 are back on-line. The counters are still not working. Sparklit was doing technical work from 3/4-3/10/05
April 15, 2005: you can use google to search this site:

April 23, 2005: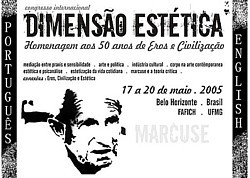 upcoming conference, May 18-20, 2005: "Dimensão Estética: Homenagem aos 50 anos de Eros et Civilização," Belo Horizonte, Brazil. conference website. The title in English: "The Aesthetic Dimension: Homage to 50 years of Eros and Civilization"






May 11, 2005: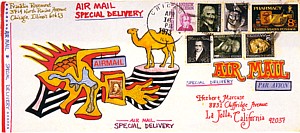 new Herbert and Surrealism Page (scans of 1989 article by Franklin Rosemont and Herbert's letters to the surrealists, 1971-73)

May 18, 2005: Scans of Das Ende der Utopie (1967) added to Publications Page.



May 20, 2005: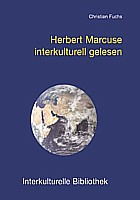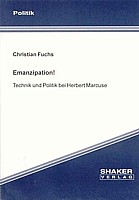 Two new books by Christian Fuchs added to Books About Page: a short introductory reading guide to his intellectual background and works, and, a continuation of the introduction, a discussion of the implications of Herbert's ideas.
May 23, 2005: major site reorganization after move to a new server; use of background color on pages. Note: server now defaults to index.html, not .htm.
May 27, 2005: Formatting and links on many pages updated. Full texts of The End of Utopia (also scans of German original with discussion), 1947-48 Marcuse-Heidegger correspondence (English and German) added. Numerous new entries on News and Conferences, and Scholars and Activists pages.
May 30, 2005: site search (using google) now added to header box, above. Numerous new entries on Publications, Books About pages, including texts of reviews of Herbert's works and by Herbert from the 1940s and 1950s. I'm sure there are still bugs in the images, but I'll work on them as time permits. I'd appreciate notification if you encounter a missing page.
June 15, 2005: The site search function will return some broken links and miss some pages until google crawls this site again. I am now finished with my major reorganization and updates. Since the site search is powered by google, it will not register that many pages have moved until it reindexes this site (should be done every 4-6 weeks). I've left redirect pages in some of the more important locations. Sorry about any inconvenience you may encounter.
July 7, 2005: google has re-crawled this site, so the search function is reliable again. After his note in the guestbook, I've added Alan J. Dobson's 1989 dissertation to the Books About page, as well as some 1968 articles. Theresa MacKey's excellent biographical article has been archived, and many citations of interesting articles added to the Publications page. Finally, I put many images on the Sophie Marcuse page.
June 9, 2005: I've added scans of many (!) reviews Herbert wrote in the 1940s and 1950s, and reviews of his 1932 Hegel, 1941 Reason & Revolution, 1958 Soviet Marxism books, to the Publications Page, also a 1969 interview about Adorno after Adorno's sudden death, and started a Sound and Video page to collect links to multimedia sources.
June 12, 2005: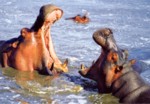 In addition to a new page about the film Herbert's Hippopotamus (with a time-coded description of the film), I've cleaned up the site. That means that until google crawls it again, some of the duplicate results from the "site search" feature (showing the same file in multiple locations) won't be available. But that shouldn't pose much of a problem.
As an addendum to the June 9 announcements, I've added the full texts of a number of articles to the Books About Page. See esp. 1952, 1970, 1971, 1979, 1999. And there are new entries (from York University) on the Courses Page.
June 14, 2005: I'm still trying to keep abreast of new material, which has been added to the Heidegger page, as well as Scholars and Activists and News & Events (links to full texts of Italian articles from 1998 to 2003).
I've also started a section for Raffaele Laudani's Italian edition of Herbert's collected/unpublished papers.
July 19, 2005: Today is Herbert's 107th birthday. For this occasion Doug Ireland wrote an excellent blog entry, with reminiscences by his "former Village Voice colleague Jeff Weinstein, who these days is both culture columnist and Fine Arts Editor for the Philadelphia Inquirer," and Ariel Dorfman, "the prolific Chilean playwright-political essayist-poet-scenarist-novelist," now at North Carolina. (Added to News and Events Page, with links from Scholar-Activists.)
July 20: updated with reminiscence by Norman Birnbaum, and republished (without images) on Z-Net [7/2018: link updated to web archive version].
July 19, 2005: Newly found: journalist and critic Danny Postel's August 2000 interview with Lowell Bergman, The 60 Minutes producer who was played by Al Pacino in the 1999 movie The Insider (entry added on Scholar-Activists, and link on the Sound & Video Page).
July 24, 2005: Doug Ireland's blog entry has been drawing visitors to this site (see the stats, below). On July 22, Ireland's page was selected as dissidentvoice.org's site of the day with the following text: "Marcuse's work, though unknown to most younger activists and university students today, inspired countless activists and thinkers from the '50s to the '70s to construct a new radical politics that rejected both capitalism and authoritarian communism. His writings and seminal ideas may indeed be more relevant today than ever before, and people concerned about the future in these agonizing times would do well to revisit Marcuse's work. Journalist Doug Ireland remembers this important figure, and provides many valuable links to web sites featuring Marcuse's writings as well as critical essays and audio/video clips about him."
Based on my correspondence with Doug, I've added several more entries on the Scholars & Activists Page: Ron Aronson, Norman Birnbaum, Norman Geras, and Ireland himself.
Aug. 2, 2005

: Oct. 4, 2005 presentation in Berlin by Dr. Wolfgang Lenk: "Klassiker der Kritik I: Herbert Marcuse - Der eindimensionale Mensch (1964)," added to the News & Events page. Sponsored by Anders arbeiten. For more information follow the link above or contact: [email protected].
Blurb: 'Marcuses Buch stammt unverkennbar aus dem sog. "goldenen Zeitalter" des Kapitalismus - es diagnostiziert den "Sieg über das unglückliche Bewußtsein" durch die Kräfte der Massenkultur, die Vergöttlichung von Arbeitsethos und neuester Technologie. Und es war von größter Bedeutung für die Revolte von 1968. Heute, in Zeiten des marktliberalen Umbaus, sind wir erneut mit umfassenden Transformationen von Kultur, Technologie und Menschenbild konfrontiert. Ist Marcuses eindimensionaler Mensch ein Vorläufer des "flexiblen Menschen" (Richard Sennett), also eines vollständig der Vermarktlichung unterworfenen Lebensmodells? Was macht seine Analyse heute wieder lesenswert? Was unterscheidet die Bedingungen für Protest damals und heute?'
Aug. 3, 2005: additions and corrections to J.J. Shapiro and Shierry Weber Nicholsen entries on Scholars & Activists Page. Both attended the May 2005 Brazilian Eros & Civ. conference.
Aug. 29, 2005: May 2005 Eros & Civilization conference program (Belo Horizonte, Brazil) now available; also Raffaele Laudani's new book, an Aug. 6 review of vol. 1 of the Italian edition of Herbert's papers, 'Beyond One Dimensional Man,' edited by Raffaele Laudani (see Publications page).
Aug. 31, 2005: I'm working through a backlog of things people have sent me for the website. I've added a 2002 article by Elena Tebano on the origin of Herbert's "Proust Notes," and a hitherto unpublished 2002 essay by Amy Serrano drawing on Herbert's ideas to examine female artist-activists. For the latter I've created a new "Unpublished and Student Papers Page" -- students out there, submissions are welcome. Also full text of chap. 2 of Raffaele Laudani's 2002 dissertation; F.O. Wolf's July 2003 Berlin presentation.
Oct. 14, 2005: With only hours to spare, there's a talk this evening, 8pm, in Starnberg:
as part of the "Literarischer Herbst": KD Wolff spricht über Herbert Marcuse: "Vernunft als erotische Energie" (der Titel stammt nicht von ihm), in the Villa Böhler, (jetzt Montessori-Schule), EUR 10.- Eintritt, veranstaltet vom Kulturbureau Borst. (I've also added an entry on Wolff on the Scholars & Activists Page)
Nov. 2, 2005: Eros and Civilization conference in Philadelphia starts tomorrow.
(Publications page updated and counter added.)