1922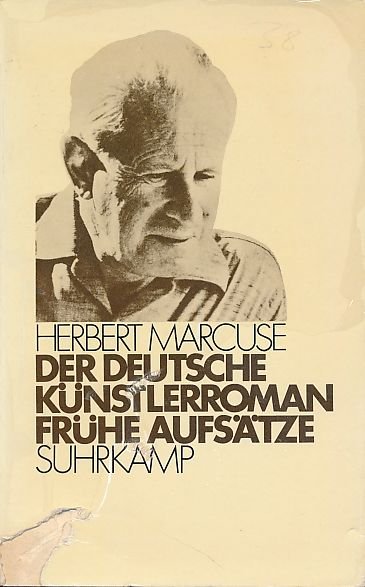 Der deutsche Künstlerroman
permalink
1925
Schiller-bibliographie: unter benutzung der Trömelschen Schiller-bibliothek (1865). Berlin: S.M. Fraenkel, 1925
Reprinted in 1971
permalink
1941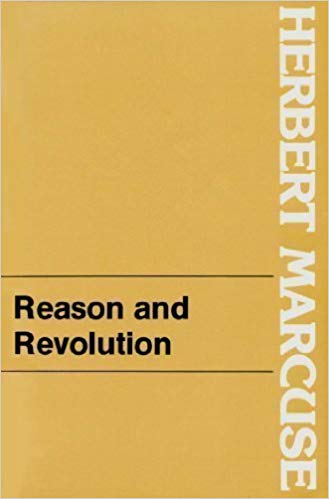 Reason and Revolution: An Introduction to the Dialectical Thinking of Hegel and Marx first major work in English, focus on critical reason and dialectical thinking
Translations: العربية Deutsch Ελληνικά Ελληνικά español فارسی français hrvatski italiano polski português русский
more...
1955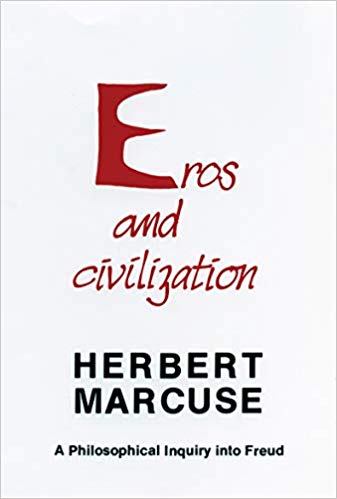 One of Herbert's best known early works: Its title alludes to Freud's Civilization and its Discontents. Marcuse's vision of a non-repressive society, based on Marx and Freud, anticipated the values of 1960s countercultural movements.
Translations: Deutsch Indonesia italiano polski português Türkçe
permalink
1963
The following short article was originally published in the Brandeis University Yearbook for 1963. Marcuse taught at Brandeis as Professor of Politics and Philosophy from 1958 to 1965.
permalink
1964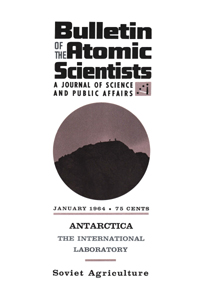 Herbert Marcuse, "World Without a Logos", in: Bulletin of the Atomic Scientists, 20:1 (1964), 25-26
When the new scientific method destroyed the idea of a universe arranged in relation to an ultimate end, it invalidated at the same time a hierarchical social system in which the pursuits and aspirations of the individual were predetermined by final causes. The new science, "neutral" as it was, ignored an organization of life which deprived the large majority of mankind of its freedom. In the course of its effort to establish the physical and mathematical structure of the universe, it had also to disclaim any con cern for the concrete individual, the perceptible "body." Such a process of abstraction was fully validated by its result-a logical system of propositions governing the methodical utilization and transformation of nature, with the aim of turning it into a universe controlled by human power.
permalink
1965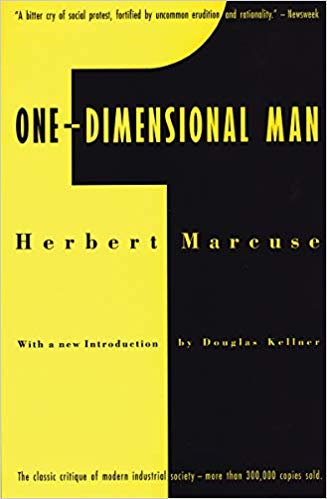 One of the most important texts of modern times, Herbert Marcuse's analysis and image of a one-dimensional man in a one-dimensional society has shaped many young radicals' way of seeing and experiencing life. Published in 1964, it fast became an ideological bible for the emergent New Left. As Douglas Kellner notes in his introduction, Marcuse's greatest work was a 'damning indictment of contemporary Western societies, capitalist and communist.' Yet it also expressed the hopes of a radical philosopher that human freedom and happiness could be greatly expanded beyond the regimented thought and behaviour prevalent in established society. For those who held the reigns of power Marcuse's call to arms threatened civilization to its very core. For many others however, it represented a freedom hitherto unimaginable
Translations: Deutsch français Indonesia português
permalink
1965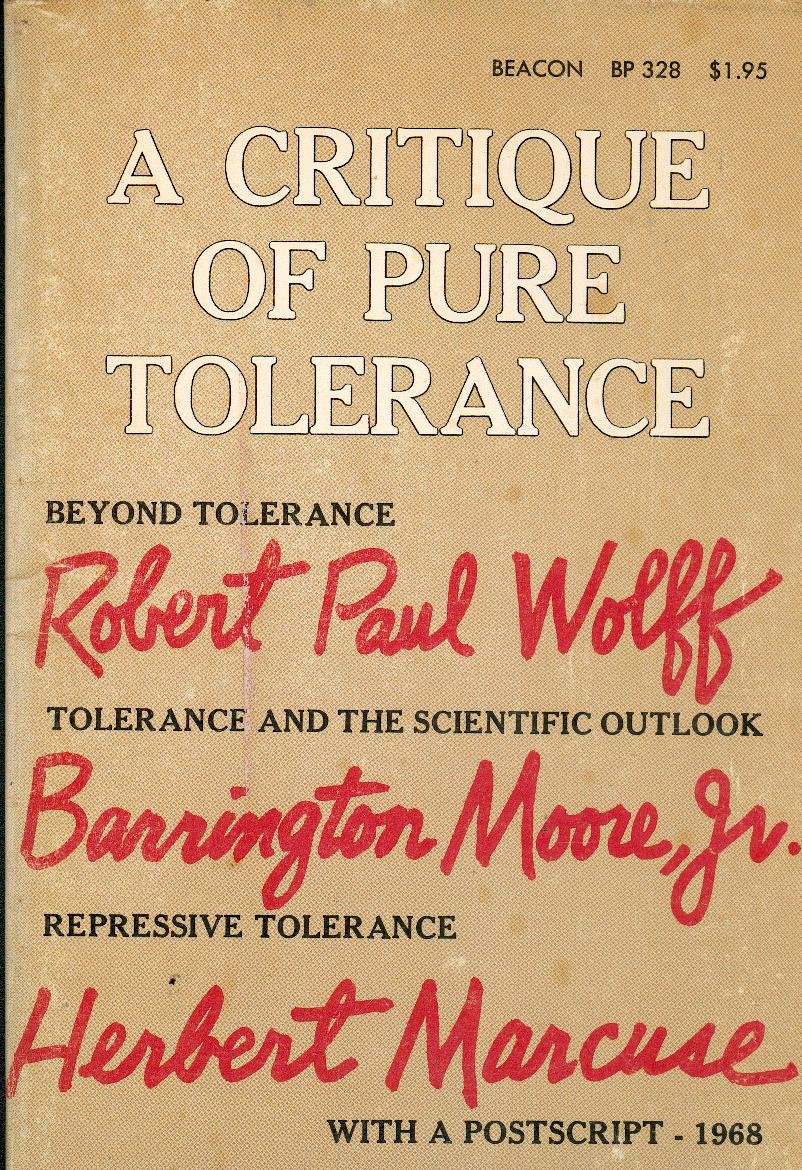 Robert Paul Wolff, Barrington Moore, Jr., and Herbert Marcuse, A Critique of Pure Tolerance (Boston: Beacon Press, 1969), pp. 95-137.
Marcuse argues that "the realization of the objective of tolerance" requires "intolerance toward prevailing policies, attitudes, opinions, and the extension of tolerance to policies, attitudes, and opinions which are outlawed or suppressed." He makes the case for "liberating tolerance", which would consist of intolerance to right-wing movements and toleration of left-wing movements.
Translations: Türkçe
more...
1969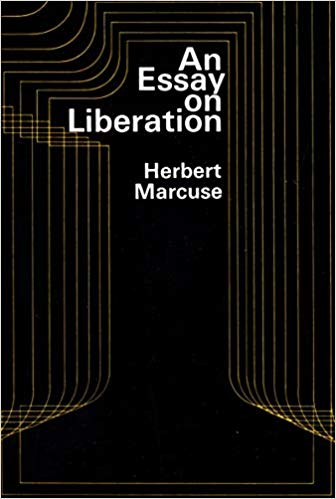 Herbert Marcuse, An essay on liberation (Boston: Beacon Press) 1969
In this concise and startling book, the author of One-Dimensional Man argues that the time for utopian speculation has come. Marcuse argues that the traditional conceptions of human freedom have been rendered obsolete by the development of advanced industrial society. Social theory can no longer content itself with repeating the formula, "from each according to his ability, to each according to his needs," but must now investigate the nature of human needs themselves. Marcuse's claim is that even if production were controlled and determined by the workers, society would still be repressive—unless the workers themselves had the needs and aspirations of free men. Ranging from philosophical anthropology to aesthetics An Essay on Liberation attempts to outline—in a highly speculative and tentative fashion—the new possibilities for human liberation. The Essay contains the following chapters: A Biological Foundation for Socialism?, The New Sensibility, Subverting Forces—in Transition, and Solidarity.
Translations: Deutsch español suomi français hrvatski Indonesia italiano Nederlands norsk português svenska Türkçe
permalink
1971
This essay is the transcript of a speech delivered by Marcuse at the University of California, Berkeley, on February 3, 1971. It has been edited for readability only.
permalink
1972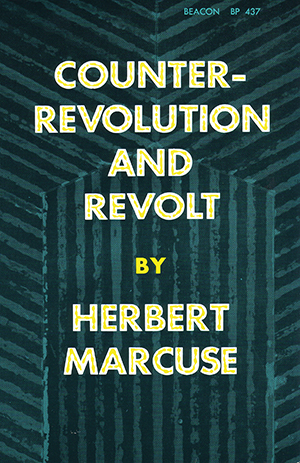 In this book Herbert Marcuse makes clear that capitalism is now reorganizing itself to meet the threat of a revolution that, if realized, would be the most radical of revolutions: the first truly world-historical revolution. Capitalism's counterrevolution, however, is largely preventive, and in the Western world altogether preventive. Yet capitalism is producing its own grave-diggers, and Marcuse suggests that their faces may be very different from those of the wretched of the earth.
The future revolution will be characterized by its enlarged scope, for not only the economic and political structure, not only class relatoins, but also humanity's relation to nature (both human and external nature) tend toward radical transformation. For the author, the "liberation of nature" is the connecting thread between the economic-political and the cultural revolution, between "changing the world" and personal emancipation.
Translations: Deutsch français português Türkçe
permalink
1976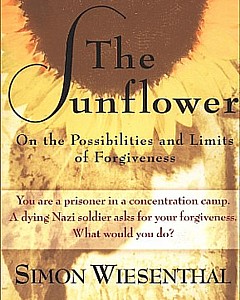 For the 1976 edition of Simon Wiesenthal's autobiographical story The Sunflower, thirty-two "eminent persons" gave their opinions about whether Wiesenthal should have forgiven the SS man who requested it of the young Jewish Wiesenthal as the SS man lay dying. Herbert's response is below.
more...
1977
Herbert Marcuse, "Murder Is Not a Political Weapon", translated by Jeffrey Herf, in: New German Critique, 12 (Fall 1977), pp. 7-8.
Translations: español
permalink
1979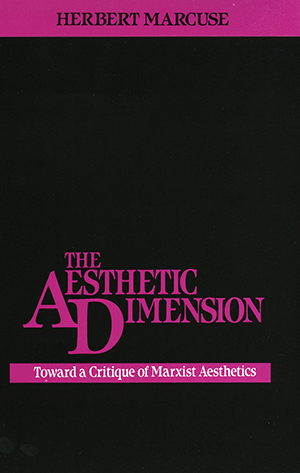 Developing a concept briefly introduced in Counterrevolution and Revolt, Marcuse here addresses the shortcomings of Marxist aesthetic theory and explores a dialectical aesthetic in which art functions as the conscience of society. Marcuse argues that art is the only form or expression that can take up where religion and philosophy fail and contends that aesthetics offers the last refuge for two-dimensional criticism in a one-dimensional society.
Translations: español suomi français italiano Türkçe
permalink
1979
Herbert Marcuse, "Ecology and the Critique of Modern Society", in: Capitalism, Nature, Socialism 3:3(1992) pp. 29-37
with commentaries by Andrew Feenberg, Joel Kovel, Douglas Kellner and C. Fred Alford (37-48)
permalink
1998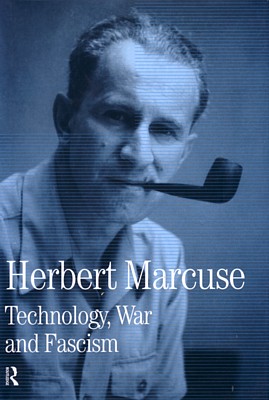 Herbert Marcuse's Collected Papers, Volume 1: Technology, War and Fascism
edited by Douglas Kellner and Peter Marcuse (Routledge, 1998).
permalink
2001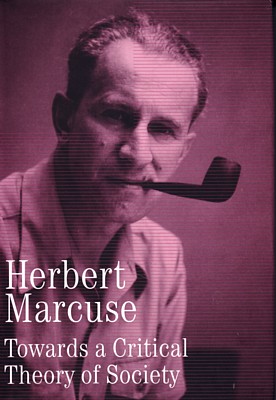 Herbert Marcuse's Collected Papers, Volume 2: Towards a Critical Theory of Society, with papers from the 1960s and early 1970s and an afterword by Juergen Habermas (Routledge, 2001).
This second volume of Marcuse's collected papers includes unpublished manuscripts from the late 1960s and early 1970s, such as Beyond One-Dimensional Man, Cultural Revolution and The Historical Fate of Bourgeois Democracy, as well as a rich collection of letters. It shows Marcuse at his most radical, focusing on his critical theory of contemporary society, his analyses of technology, capitalism, the fate of the individual, and prospects for social change in contemporary society.
more...
2004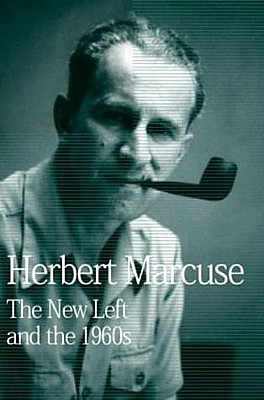 Douglas Kellner (ed), Herbert Marcuse's Collected Papers, Volume 3: The New Left and the 1960s (Routledge, 2004), 224 pages
From the publisher's website:
"The New Left and the 1960s is the third volume of Herbert Marcuse's collected papers. In 1964, Marcuse qublished a major study of advanced industrial society, One Dimensional Man, which was an important influence on the young radicals who formed the New Left. Marcuse embodied many of the defining political impulses of the New Left in his thought and politics - hence a younger generation of political activists looked up to him for theoretical and political guidance. The new material collected in this volume provides a rich and deep grasp of the era and the role of Marcuse in the theoretical and political dramas of the day.
This volume contains articles, letters, talks an interviews including: "On the New Left," a transcription of the 1968 talk at The Guardian newpaper's 20th anniversary; "Reflections on the French Revolution" which contains comments on the 1968 French student and worker uprising; "Liberation from the Affluent Society" which presents Marcuse's contribution to the 1967 "Dialectics of Liberations" conference; and "USA: Questions of Organization and the Revolutionary Subject", a conversation between Marcuse and the German writer Hans Magnus Enzenburger, published here in English for the first time.
Edited by Douglas Kellner, this volume will be of interest to all those previously unfamiliar with Herbert Marcuse, generally acknowledged as a major figure in the intellectual and social mileux of the 1960s and 1970s, as well as to specialists who will here have access to previously disparate papers."
review: Russell Jacoby, "Men in Dark Times," Nation, Feb 7, 2005 (archive copy with responses by Kellner and P. Marcuse)
This is the third volume in a series of six.
permalink
2006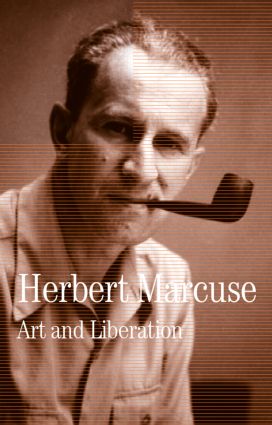 Douglas Kellner (ed) Herbert Marcuse's Collected Papers, Volume 4: Art and Liberation (Routledge, 2006), 224 pages
The role of art in Marcuse's work has often been neglected, misinterpreted or underplayed. His critics accused him of a religion of art and aesthetics that leads to an escape from politics and society. Yet, as this volume demonstrates, Marcuse analyzes culture and art in the context of how it produces forces of domination and resistance in society, and his writings on culture and art generate the possibility of liberation and radical social transformation.
The material in this volume is a rich collection of many of Marcuse's published and unpublished writings, interviews and talks, including 'Lyric Poetry after Auschwitz', reflections on Proust, and Letters on Surrealism; a poem by Samuel Beckett for Marcuse's eightieth birthday with exchange of letters; and many articles that explore the role of art in society and how it provides possibilities for liberation.
This volume will be of interest to those new to Marcuse, generally acknowledged as a major figure in the intellectual and social milieus of the 1960s and 1970s, as well as to the specialist, giving access to a wealth of material from the Marcuse Archive in Frankfurt and his private collection in San Diego, some of it published here in English for the first time.
A comprehensive introduction by Douglas Kellner reflects on the genesis, development, and tensions within Marcuse's aesthetic, while an afterword by Gerhard Schweppenhäuser summarizes their relevance for the contemporary era.
permalink
2007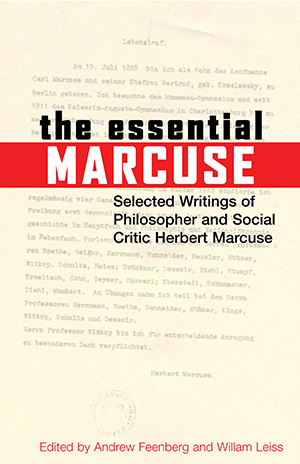 An overview of Herbert Marcuse's political and philosophical writing over four decades, with excerpts from his major books as well as essays from various academic journals.
more...
2010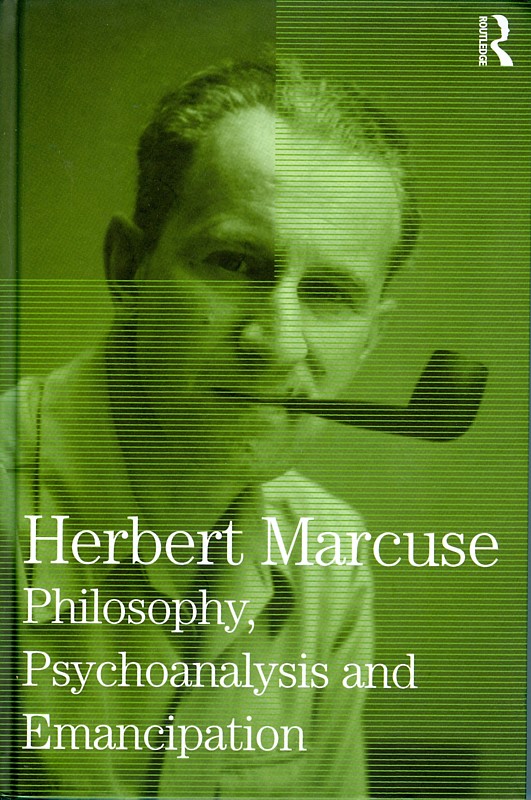 Herbert Marcuse's Collected Papers, Volume 5: Philosophy, Psychoanalysis and Emancipation
edited by Douglas Kellner and Clayton Pierce, Routledge [Dec. 2010]
Edited by Douglas Kellner and Clayton Pierce, Philosophy, Psychoanalysis and Emancipation is the fifth volume of Herbert Marcuse's collected papers. Containing some of Marcuse's most important work, this book presents for the first time his unique syntheses of philosophy, psychoanalysis, and critical social theory, directed toward human emancipation and social transformation.

Within philosophy, Marcuse engaged with disparate and often conflicting philosophical perspectives - ranging from Heidegger and phenomenology, to Hegel, Marx, and Freud - to create unique philosophical insights, often overlooked in favor of his theoretical and political interventions with the New Left, the subject of previous volumes. This collection assembles significant, and in some cases unknown texts from the Herbert Marcuse archives in Frankfurt, including:
critiques of positivism and idealism, Dewey's pragmatism, and the tradition of German philosophy
philosophical essays from the 1930s and 1940s that attempt to reconstruct philosophy on a materialist base
Marcuse's unique attempts to bring together Freud and philosophy
philosophical reflections on death, human aggression, war, and peace
Marcuse's later critical philosophical perspectives on science, technology, society, religion, and ecology.
A comprehensive introduction by Douglas Kellner, Tyson Lewis and Clayton Pierce places Marcuse's work in the context of his engagement with the main currents of twentieth century politics and philosophy. An Afterword by Andrew Feenberg provides a personal memory of Marcuse as scholar, teacher and activist, and summarizes the lasting relevance of his radical thought more...
2014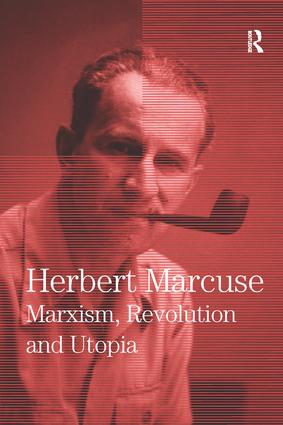 Herbert Marcuse's Collected Papers, Volume 6: Marxism, Revolution and Utopia
edited by Douglas Kellner and Clayton Pierce, Routledge [Dec. 2014]
This sixth and final volume of Marcuse's collected papers shows Marcuse's rejection of the prevailing twentieth-century Marxist theory and socialist practice - which he saw as inadequate for a thorough critique of Western and Soviet bureaucracy - and the development of his revolutionary thought towards a critique of the consumer society. Marcuse's later philosophical perspectives on technology, ecology, and human emancipation sat at odds with many of the classic tenets of Marx's materialist dialectic which placed the working class as the central agent of change in capitalist societies. As the material from this volume shows, Marcuse was not only a theorist of Marxist thought and practice in the twentieth century, but also proves to be an essential thinker for understanding the neoliberal phase of capitalism and resistance in the twenty-first century.
more...